Lift out day and we were up early to pack the sleeping berth mattresses, bags of clothes and last minute bits and pieces in the van. The marina lifted out a fishing boat for a quick scrub off and then another yacht for winter storage before us but we were on the fuel berth at around 09:30 to fill up with fuel (55 litres). We were in the rig by just after 10:00 so not too far behind schedule and were pleased to see we didn't have much fouling. Keeping moving and time in the canal kept any weed at bay. There was just a bit of slime which was to be expected.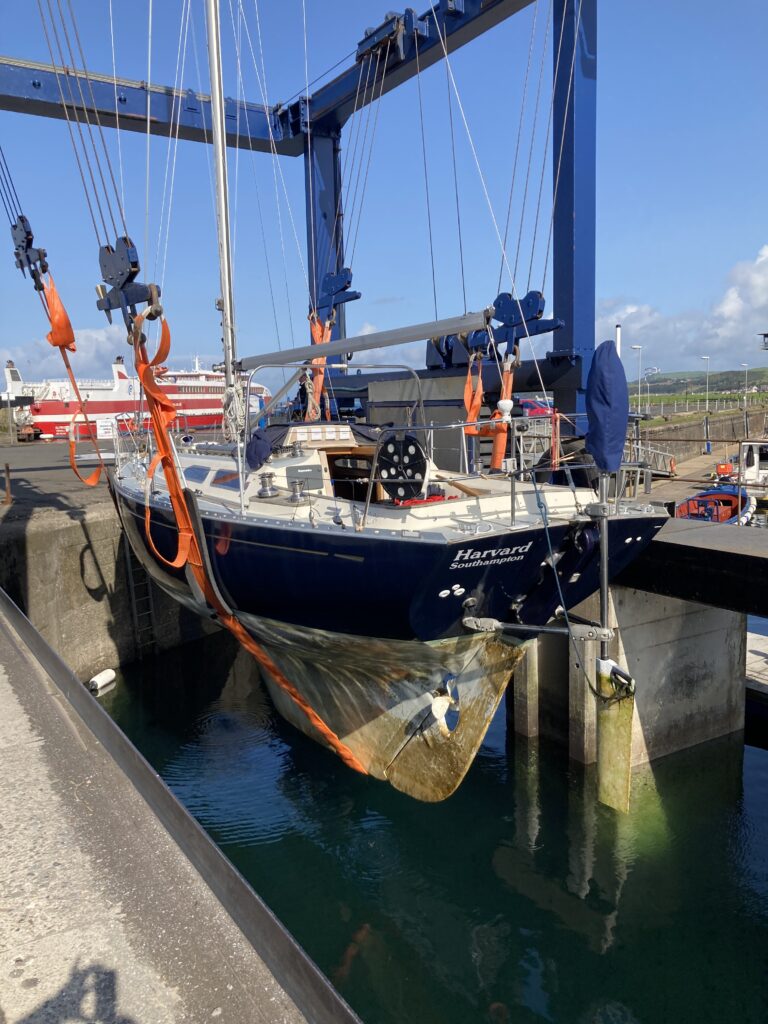 We were put in the South yard (which seems to be a relatively new addition to Clyde Marina) next to the yacht that was lifted out before us. We were soon chocked off and left to do a few last minute jobs like run antifreeze through the seawater side of the engine cooling system, empty the domestic freshwater system and take all the filters off, disconnect the tiller to take home to varnish and do a final mop out of the bilge. Anne did sterling job cleaning the topsides and the mud off the bottom of the keel where we had sat in the mud in Lossiemouth. The least said about this the better!!
We then tried to fit the winter cover but it was far too windy so we gave up and retired to the Marstons pub in Stevenston where we had booked a room. Showered had a quick meal and collapsed after a long day.